From retinol to salicylic acid, we looked at Google data to find the most searched skincare ingredients around the world.
When it comes to skincare, everyone has their holy grail ingredients. That's because everyone's skin is unique, and everyone has different goals.
While the market has so many products to offer, we wanted to look into the data to see which ingredient was the most sought after.
The world's most searched skincare ingredients
We found that aloe vera is the world's most searched skincare ingredient, topping the list in 37 unique countries.
With the many benefits of aloe vera, is it any surprise that it is the most searched?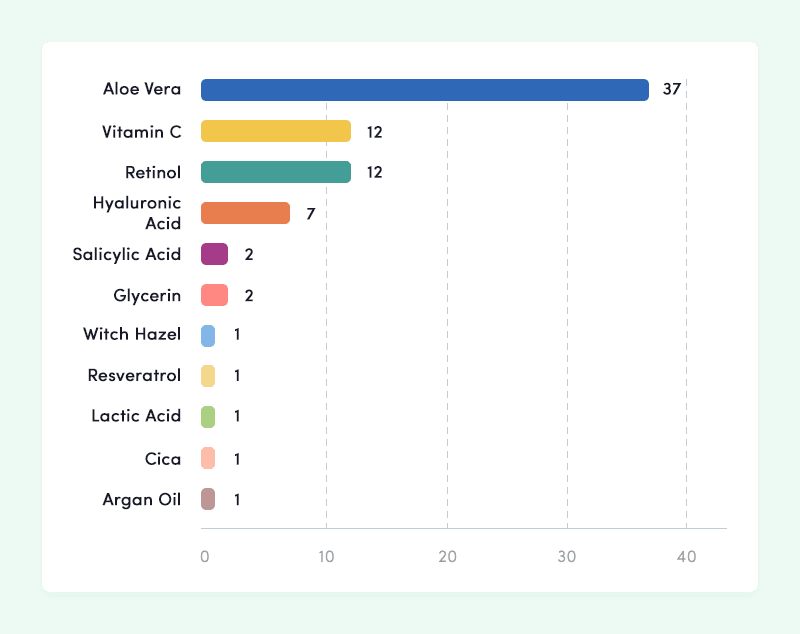 Top searched questions for each ingredient
We also discovered the top questions for each ingredient.
Aloe Vera - Does aloe vera clear pimples?
Vitamin C - Should you use vitamin C serum every day?
Retinol - At what age should you start using retinol?
Hyaluronic Acid - What does hyaluronic acid do to your skin?
Salicylic Acid - What does salicylic acid do to the skin?
Glycerin - Is glycerin safe for the skin?
Witch Hazel - Is witch hazel safe for skin?
Resveratrol - What does resveratrol do for your skin?
Lactic Acid - Is lactic acid better than salicylic acid?
Cica - What is cica in skincare?
Argan Oil - Can I leave argan oil on my face overnight?
Each region's most searched ingredients
We learned that some continents favor one ingredient over the other. This could be due to the region's climate, or even how cosmetics are marketed in different areas.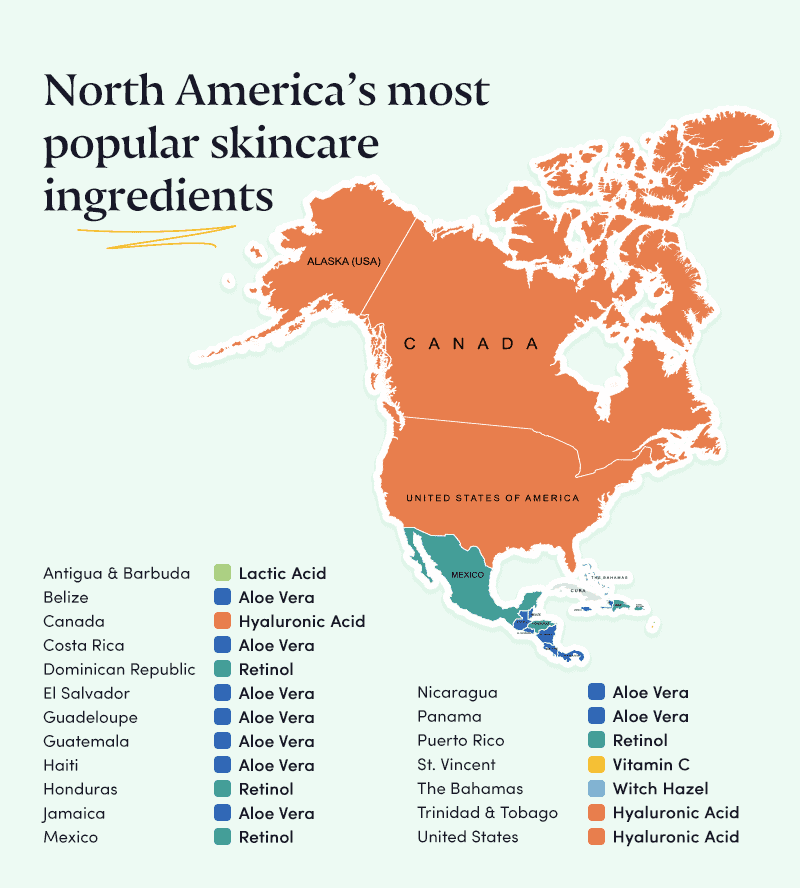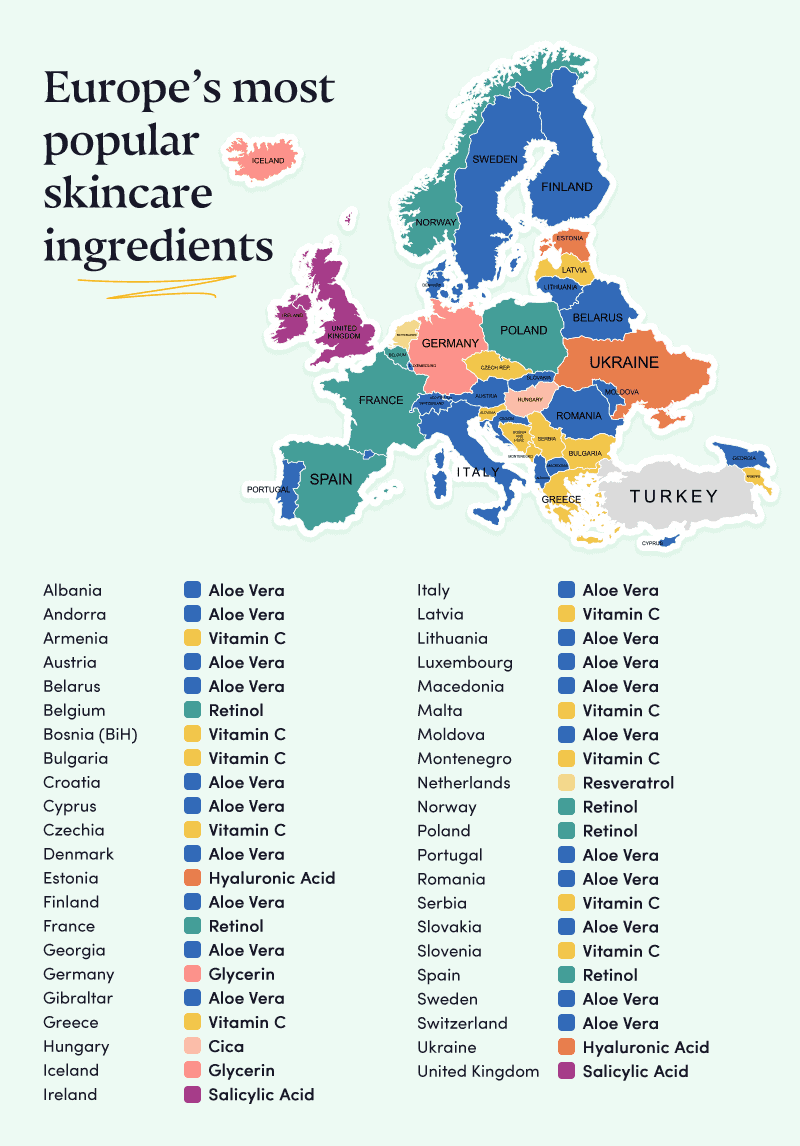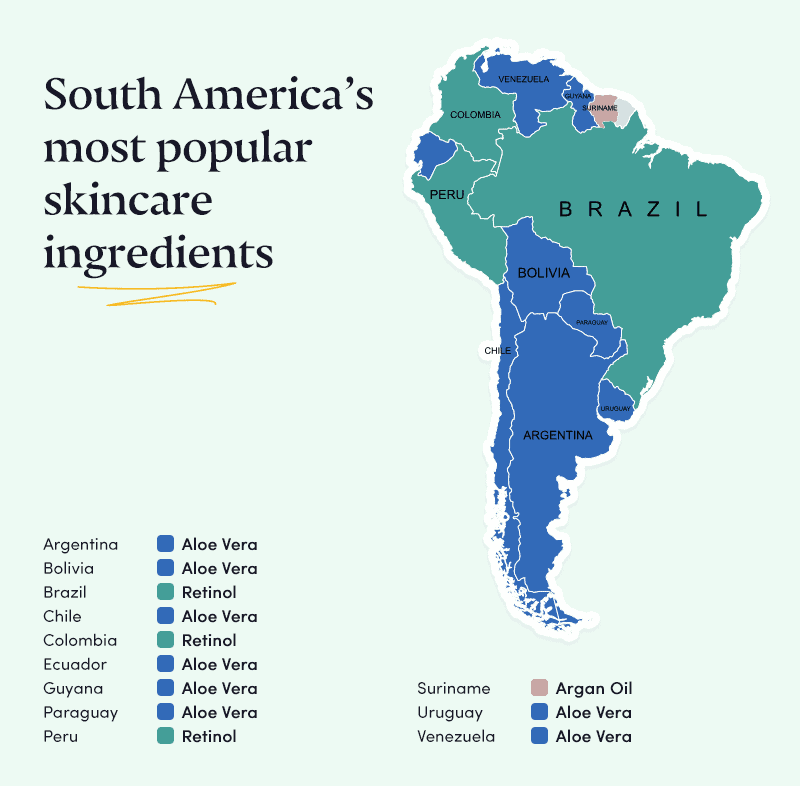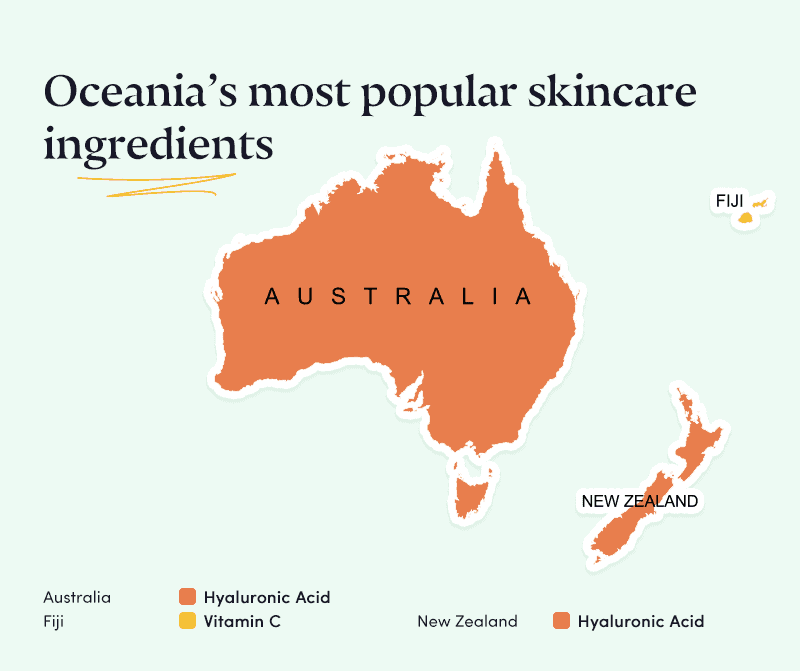 The most searched products, based on ingredients
In addition to looking at the most searched ingredients, our study also analyzed trends data to uncover the most popular skincare products for each ingredient.
Here's what we learned:
Aveeno's Oat Repairing Cream is the most popular aloe vera-containing cream
The Ordinary has the most searched vitamin c product
CeraVe took the crown for the most searched retinol product with their Skin Renewing Serum
Other popular products include the cult favorite 2% BHA Exfoliant by Paula's Choice, SkinCeuticals' Resveratrol B E, and Dr. Jarts' Cicapair.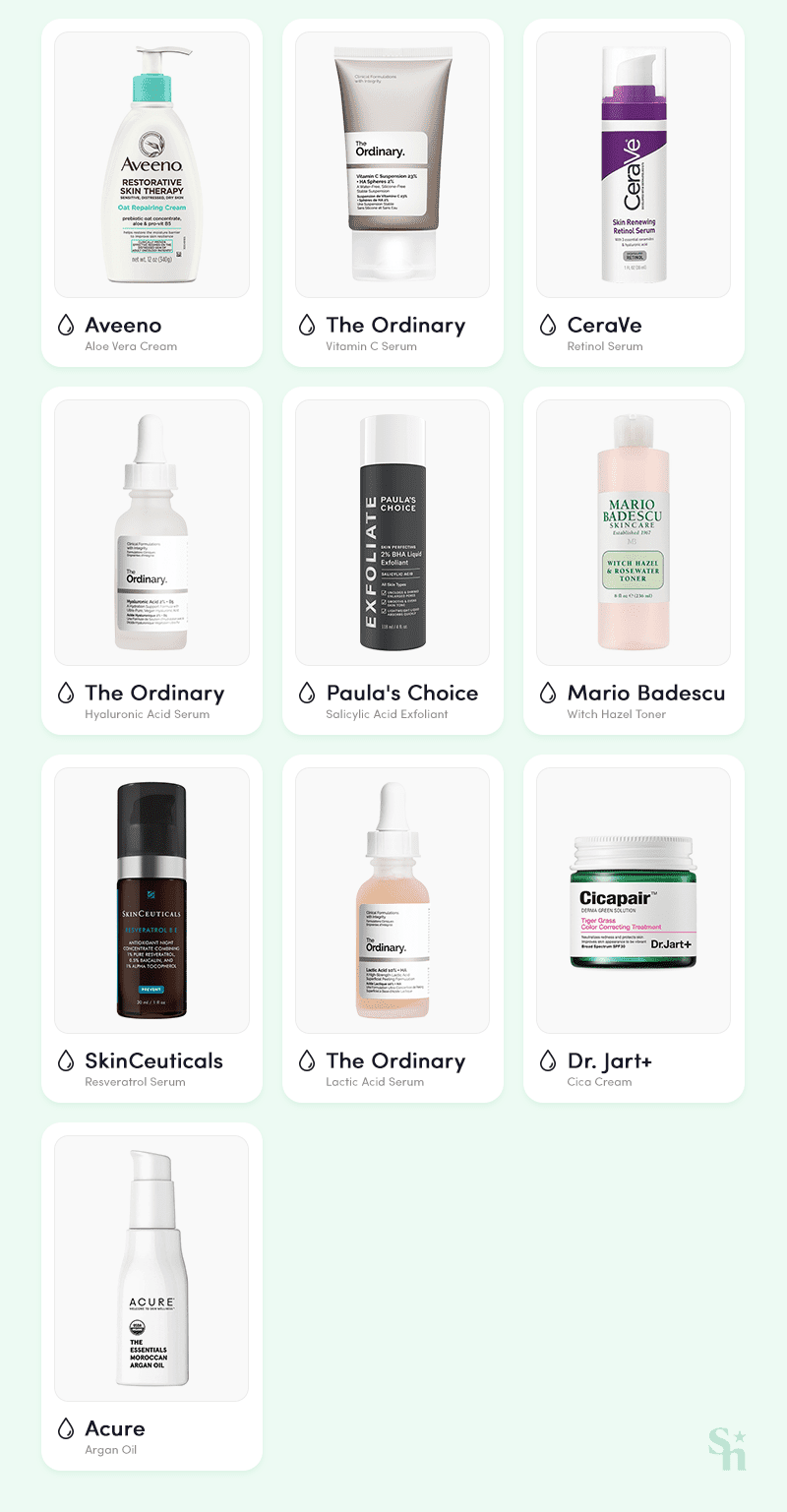 Methodology
We analyzed the worldwide average monthly search volume using Google search data. Data is accurate as of October 2021.
The most searched skincare ingredients were found using the average monthly searches in each country for each ingredient over the last year.
What is the full list of ingredients checked?
aloe vera, alpha arbutin, argan oil, azelaic acid, bakuchiol, benzoyl peroxide, ceramides, cica, ferulic acid, glycerin, glycolic acid, hyaluronic acid, hydroquinone, jojoba oil, kojic acid, lactic acid, mandelic acid, marula oil, niacinamide, resveratrol, retinaldehyde, retinol, rosehip oil, salicylic acid, shea butter, squalane, tea tree oil, tranexamic acid, tretinoin, vitamin c, witch hazel
Where is the search data from?
The data comes from Google keyword planner
What is the date range?
The search trends data range is October 2020 to October 2021. The data is accurate as of October 2021