Who We Are
Skincare Hero is a one-stop shop for all of your skin care research needs. All Skincare Hero reviews are based on published scientific research rather than anecdotal evidence. Why waste time on products that are not proven to work?
When it comes to skincare, medically-backed research is what truly matters. Our portal helps you to parse through all of the information available to make informed decisions for your specific skin care needs.
Our Goal
Skincare that works. And to debunk common skincare myths so that you do not spend time or money on solutions that will not work. We accomplish this mission by providing relevant and recent clinical sources that back up all of our recommendations. Skincare Hero is all about scientifically-supported skincare that actually works hard for you.
How We Do Our Research
National Center for Biotechnology Information – This respected resource encompasses a wide variety of clinical research that relate to effective skincare protocols. NCBI provides accessible information on topics such as biochemistry, molecular biology, genetics, and more.
Verywell – Verywell is an expensive publication that covers a myriad of health and wellness topics. The well-researched topics on this site have been vetted by professionals, delivering a trustworthy source of information to help everyday people make informed decisions regarding their personal health and wellness goals. Additionally, Verywell is a HONcode certified publisher.
JAMA Dermatology – Published by the American Medical Association (AMA), this monthly peer-review journal is a well-respected resource for the latest information and research in the field of dermatology.
How We Make Money
We aim to earn your trust and will never recommend a product that does not meet our strict inclusion criteria. All of our recommended products come researched so that you can feel confident about your purchase. Because Skincare Hero is reader and user supported, the site may earn a small commission for recommended products purchased.
How We Choose the Products
At Skincare Hero, the science always comes first. In addition, we automatically rule out any products that contain irritants, too much fragrance, or products that contain fake dyes or other ingredients that do not add value to the product. All recommended products are thoroughly researched and come backed with supporting NCBI or JAMA articles.
Because of the large amounts of evidence that back all of our products, we stay away from recommending household items or most natural remedies. Our focus is on products that have been dutifully researched and proven to be effective. We understand that there are many different types of skin and are committed to helping everyone with their unique skin care needs.
Editorial Guidelines
The mission of Skincare Hero is to provide our readers with the most comprehensive set of information about a variety of skin care solutions. We want to equip you with the knowledge to debunk common beauty myths and help you to understand how to best care for your specific skin type. All of our statements are sourced by credible authors in the field. Product reviews are independent with no compensation accepted for mentions. Lastly, if a post is sponsored, it will be clearly indicated.
Meet the Team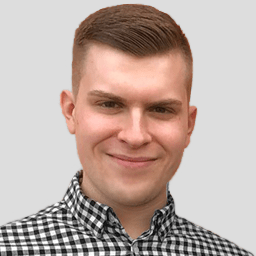 Plagued by acne in his early teens, Jake became a skincare enthusiast when nothing was working. After growing increasingly overwhelmed and frustrated trying numerous OTC products, Jake took matters into his own hands and began researching clinical reviews to find products that truly did work. This process sparked an interest in the medical side of skin care for Jake.
He graduated Penn State University with a degree in Information Science, which explains his innate curiosity to the science of skin care. His favorite products include Sebamed Cleansing Foam, Paula's Choice 2% BHA, SkinCeuticals C E Ferulic with 15% L-Ascorbic Acid, and EltaMD Clear 47 UV Sunscreen.
Sayan (Illustration)
Sayan is the perfect complement to Jake's skin care knowledge and expertise. With years of graphic design experience, Sayan takes the information that Jake provides readers and puts them into an easy to understand illustrated format. These compelling graphics helps readers to understand the narrative of the story so that they can make the most informed skin care purchasing and treatment decisions.
Contact Us
Write for Us
Although we do not accept unsolicited guest articles, blogs, or posts, we are always looking for knowledgeable and experienced writers. We would love to hear from you if you have experience writing and are informed about the field of skin care. We welcome the opportunity to hear from you and to explore how we can partner together to help more readers to achieve the skin they desire.
Work With Us
We are always ready to welcome aboard qualified writers, designers, or programmers. If you think that you have a talent to offer Skincare Hero, please reach out to us so that we can talk more.
Have a General Question?
Contact us for any additional further questions. We look forward to hearing from you!