While we typically associate acne with our face, chest, and back, in reality, it can occur anywhere on the body. Leg acne is a less common, but still prevalent skin issue that many people have to face. It may be frustrating, but thankfully, people dealing with leg acne can implement a few skincare steps to get rid of these bumps.
Read on to learn about the root causes of this problem, as well as how to get rid of leg acne.
What Causes Leg Acne?
Acne occurs when pores become clogged with debris, including oils, dirt, bacteria, and dead skin cells. There are a few factors that can contribute to this happening, including the following:
1. Sweat Build Up
Sweat (as well as sweaty clothing that can trap debris in) can be a major player when it comes to leg acne. It is important to cleanse the area after working out or getting sweaty in order to sweep away any debris.
2. Contact with Dirty Gym Equipment
If you workout in a community gym, you may be exposing your skin to unclean equipment. This offers up yet another reason to cleanse after working out.
3. Clothing
Fabrics that are unbreathable, as well as tight-fitting clothing, can contribute to the pores getting clogged, since debris is trapped against the skin.
4. Laundry Detergent
Your laundry detergent may actually be doing more harm than good when it comes to your skin. Many contain sodium lauryl sulfate, which can strip the skin of oils and promote excessive oil production, as well as fragrances that can irritate the skin. While the detergent is mostly washed off, some residue can be left behind, which may affect the skin.
5. Shaving Your Legs (Ingrown Hairs)
Shaving your legs can contribute to ingrown hairs. Properly exfoliating and cleansing prior to shaving can help prevent the formation of ingrown hairs.
How To Get Rid of Leg Acne
If you've been searching for how to get rid of leg acne, these are a few easy steps you can implement to treat the issue.
1. Cleanse with a Water-Soluble Cleanser
Cleansing acne-prone skin is essential, as it sweeps away any debris on the surface of the skin that may clog the pores. A water-soluble cleanser will effectively clean the area without leaving any residue behind, so you won't need to worry about it adding to the problem. You can use a water-soluble liquid body wash, or you can use a facial cleanser.
2. Use a BHA to Exfoliate
Exfoliation is the next key step you need to know about when learning how to get rid of leg acne. BHAs works particularly well for acne, because they are able to penetrate deep into the pores to unclog. This means that they can keep pores clear, preventing future acne on the legs, while also treating current spots.
3. Treat Spots with Benzoyl Peroxide
Benzoyl peroxide is a popular and effective treatment for acne. It can be used as a spot treatment for acne on legs. It helps kill any acne-causing bacteria to speed up the healing process for clearer skin. Over-the-counter benzoyl peroxide products are easy to find at the drugstore or online.
Bests Products for Treating Leg Acne
You now know how to get rid of leg acne, but when it comes to products, it can be difficult to determine what will work best for you. These are a few tried-and-true products that you can try implementing into your routine.
1. CeraVe Foaming Facial Cleanser (Blackheads and Pimples)
If you are looking for a cleanser for both your legs and your face, this option is a great choice. It is fragrance-free, so you won't have to worry about it irritating the skin. This cleanser contains three essential ceramides (1, 3, 6-II), which provide a moisturizing cleanse. It also contains hyaluronic acid, which helps to keep moisture in the skin. Additionally, the niacinamide is anti-inflammatory, and works to calm the skin. These ingredients are essential for gently but effectively sweeping away debris on the skin, without irritating or drying it out.
How to Use: Use the cleanser in the affected area daily in the shower. Be sure to use it as soon as possible after working out.
2. Paula's Choice Skin Perfecting 2% BHA Liquid (Blackheads and Pimples)
This BHA product is useful for preventing and treating both pimples and blackheads on the legs. It is popular because it is incredibly effective, but doesn't irritate the skin. It contains salicylic acid, a BHA that is able to get deep into pores to break up any clogging debris.
How to Use: Apply the product on clean, dry skin 1 to 2 times per day. Soak a cotton ball or round, and sweep the product across any area with active acne, as well as areas where you are prone to acne. Do not wash off the product.
3. Acne.org 2.5% Benzoyl Peroxide (Pimples)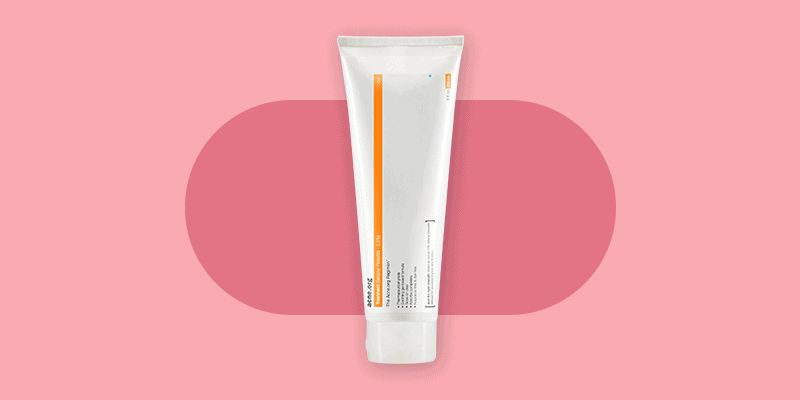 This benzoyl peroxide product is excellent for use as a spot treatment to treat existing pimples. It removes excess dirt and sebum, and kills the acne-causing bacteria. Since it can be drying, you'll only want to use it on active pimples, as opposed to all over the legs. That being said, this can be used on top of a BHA, so you can create a well-rounded preventative and treatment plan with the two ingredients.
How to Use: After cleansing and exfoliating, apply the product to any active acne on the legs. Do not rinse it off. If you experience drying, try cutting back the use to every other day, and add a non-comedogenic lotion to your routine.
Tips for Preventing Leg Acne
There is more to the process than just learning how to get rid of leg acne – you also need to know how to prevent it from happening in the first place. These additional tips will help you stop leg acne in its tracks, keeping your legs consistently pimple-free.
1. Shower As Soon As Possible After Working Out
Excessive sweat poses a pore-clogging risk. By leaving sweat on your skin for hours after working out, you are only helping the bacteria get into your skin – which can lead to more leg acne. Sweaty workout clothes can also contribute to the problem, so you'll want to remove them as soon as you are done. Once you are finished with your workout, be sure to jump in the shower immediately, using a cleanser to sweep away any debris that may clog the pores on your legs.
2. Use Non-Comedogenic Lotion
If your pores are easily clogged, you'll want to leave thicker, comedogenic (pore-clogging) lotions out of your routine. The same can be said for body oils, as many are also comedogenic (including the very popular coconut oil). Look for lightweight lotions that specifically say they are non-comedogenic.
3. Change Sheets Regularly
Bed sheets can harbor a lot of sweat, bacteria, dirt, and other debris that might be contributing to your leg acne. Be sure to clean your sheets on a regular basis to help maintain acne-free legs.
FAQs
What causes pimples on your legs?
Pimples on the legs are caused by the build-up of debris in the pores on the legs. When the pores get clogged, acne can form in the affected area. A number of factors can lead to pores on the legs getting clogged, including excessively sweating, wearing non-breathable or tight clothes, using heavy lotions, or washing sheets and clothes with irritating laundry detergents.
What causes pimples on buttocks and thighs?
Just like with general leg acne, pimples on the buttocks and thighs are caused by the build-up of debris in the pores in the areas. When debris – such as oil, dirt, and bacteria – clog the pores, acne can emerge.
How do you get rid of pimples on your legs?
When learning about how to get rid of leg acne, it is important to understand that you need to implement both treatments and preventative steps. Treatments include following the steps outlined above. Preventative measures include limiting the ability for debris to clog your pores on your legs. This includes using non-comedogenic lotions and showering soon after working out.
Summary: How to Get Rid of Leg Acne
Leg acne can be caused by many pore-clogging factors, including excessive sweat, clothing, and laundry detergent.
Cleansing, exfoliating, and using a spot treatment is key to treating current leg acne, and preventing future leg acne from emerging.
Preventative steps include showering after working out, changing sheets regularly, and using non-comedogenic lotion.