It is nearly impossible to get through the teen years without suffering from acne. Regardless of if your case is mild or severe, choosing the best skincare for teenage skin can go a long way in your quest for the perfect skin.
Here is everything you need to know to achieve the perfect complexion, and the best products to help you get there.
How to Take Care of Teenage Skin
While the teenage years bring about a host of skincare challenges, equipping yourself with the knowledge and tools to fight the acne battle head-on will help in your clear skin endeavors. Following this five-step process will put on the path to a radiant complexion:
1. Cleanse - The cardinal rule of proper skincare at all stages of life is to follow a thorough cleansing routine. A well formulated cleanser will deliver the best results in the fight against blemishes. You should aim to wash your face twice per day. It is especially important to follow a good cleansing routine if you wear makeup.
2. Exfoliate - Now is a good time to get in the habit of using an exfoliating product. There is a myriad of exfoliants on the market. The key to clear skin success is to choose the right product for your specific skin type. An exfoliant works by stripping away dead skin cells to reveal a fresher layer of skin in its wake. This process will prevent pores from becoming clogged. Exfoliating is a preventative measure that will deter teenage acne from taking hold.
3. Use Spot Treatment - Despite your best intentions with preventative treatments, it is inevitable that you will experience breakouts as a teenager. When this happens, you will want to go straight to the proven spot treatments in order to reduce the inflammation and redness. As the most common spot treatment available, benzoyl peroxide is often cited as one of the best acne treatments for teens.
4. Moisturize - Although it may seem counter-intuitive to slater more products on your face, a good moisturizing treatment will prevent your skin from becoming dry and irritated. This is especially important when looking to combat the drying effects of many acne treatments.
5. Sunscreen - Especially if you are outdoors playing sports, it is vital that you wear daily sunscreen. Be sure to choose a broad-based sunscreen with an SPF of at least 30 for the most thorough protection.
Best Face Washes for Teenagers with Acne
1. CeraVe Foaming Facial Cleanser (Normal to Oily Skin)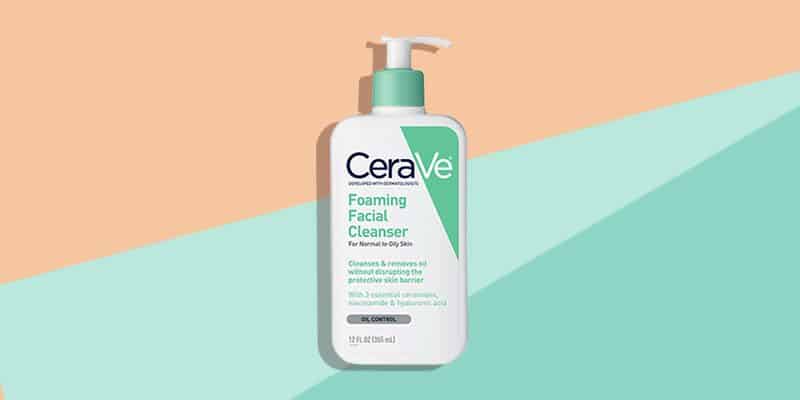 This daily facial cleanser creates a soothing foam that removes oil and goes deep into pores without negating the natural protective elements of the skin. Specially formulated for use on normal to oily skin, this product contains three essential ceramides to deliver deep cleansing action. The hyaluronic acid in the cleanser adds moisture to the skin so that it does not become dry. The niacinamide then works to reduce possible irritation. This value-driven cleanser should be a staple in your arsenal of acne-fighting treatments.
2. Cetaphil Gentle Skin Cleanser (Normal to Dry)
This gentle cleanser is a great choice for those with sensitive skin. The soap-free formula will not strip away the vital protective oils of the skin. In addition to cleansing the skin, the product also moisturizes without clogging pores in the process. The mild cleanser will not irritate the skin, making it a good all-around cleansing product.
Best Acne Products for Teenage Skin
3. Paulas Choice 2% BHA (Pimples and Blackheads)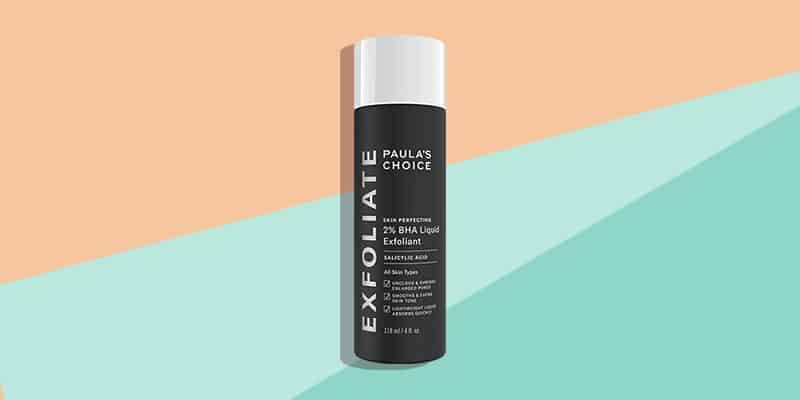 This non-abrasive exfoliant is gentle enough for everyday use. With a concentration of 2% BHA salicylic acid, the leave-on treatment will unclog pores as it exfoliates dead skin to leave your complexion fresh and clear. The hydrating formula will exfoliate within the actual pore to keep acne breakouts at bay. You should use this exfoliant every other day to start and then gradually increase the usage for up to twice daily.
4. Acne.org 8 oz. Treatment (Acne and Pimples)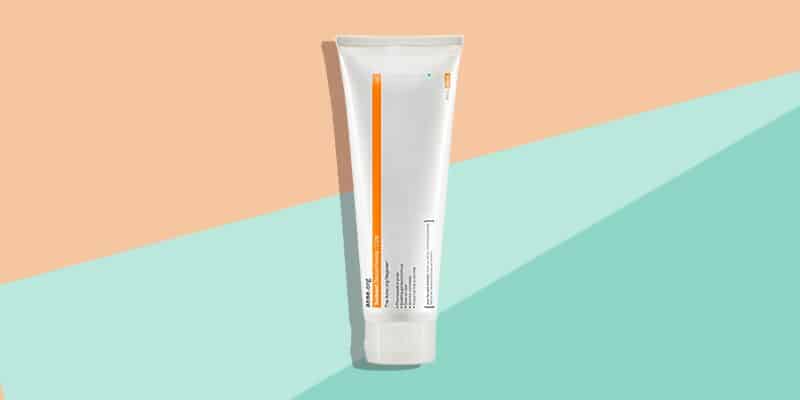 Boasting a formulation of 2.5% benzoyl peroxide, this spot treatment from Acne.org goes to battle against excess dirt and oil. This treatment dries quickly so that you do not have to worry about it staining. While many products will try to sell you on higher amounts of benzoyl peroxide, research shows that treatments with a 2.5% concentration work just as well as a prescription treatment without all of the harmful side effects such as dryness and irritation.
Best Moisturizers for Teenagers
5. CeraVe PM Facial Moisturizing Lotion (For Oily Skin)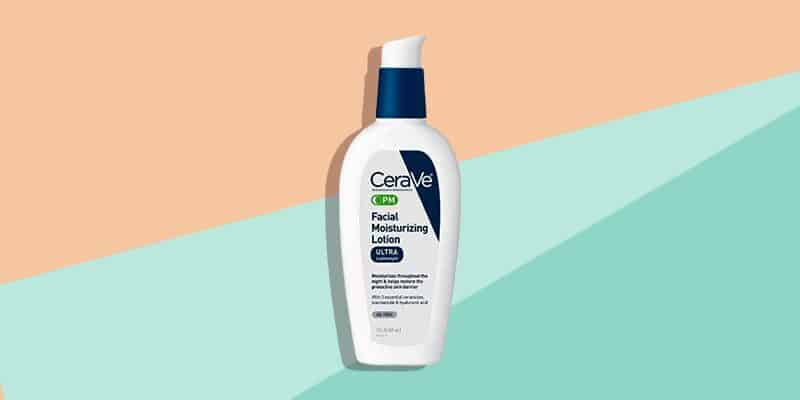 This moisturizer is best for use on oily and acne-prone skin. The lightweight and oil-free formula will not clog pores. Because it is non-comedogenic, this moisturizer will deliver crucial hydration without compromising your goal of a clear complexion. The hyaluronic acid brings moisture to the surface of the skin while the niacinamide improves the overall appearance of the skin. A healthy dose of ceramides encourage the skin's natural protective barrier to function at optimal levels.
6. Paula's Choice SKIN RECOVERY Moisturizer (For Dry Skin)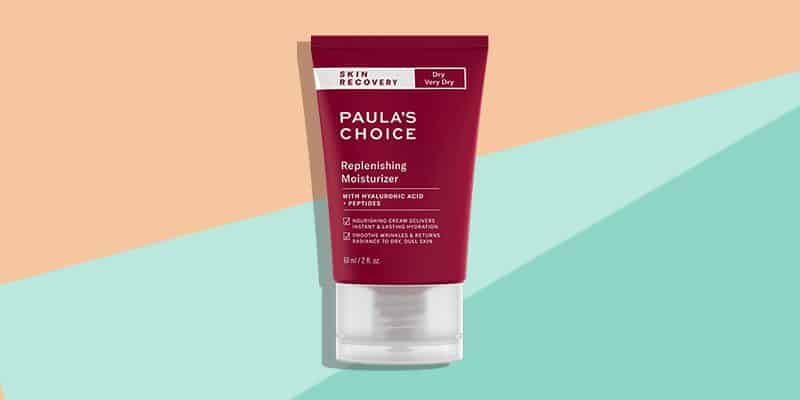 This overnight moisturizer is a good choice for dry skin that is not prone to acne. The creamy texture provides lasting hydration for dry and irritated skin. The plant and vitamin-derived antioxidants lock in the skin's natural hydration elements, leaving the complexion soft and radiant. The use of this moisturizer is the perfect end to your nighttime skincare routine.
Best Sunscreens for Teenagers Playing Sports
7. EltaMD UV Shield Sunscreen Broad-Spectrum SPF 45 (Oily & Acne Prone Skin)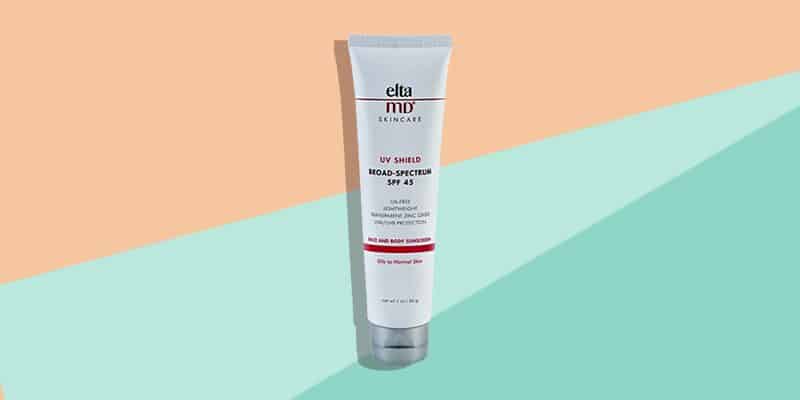 This oil-free sunscreen is a good choice for use on the face. The premium product boasts a mineral-based zinc oxide formula supported by dermatologists. The SPF rating of 45 gives you confidence in total protection for your skin against harmful UVA and UVB rays. The lightweight product will not clog pores, making it an ideal selection for those with oily skin. The product is suitable for use under makeup or worn alone.
8. Paula's Choice Extra Care Non-Greasy, Oil-Free Face & Body Sunscreen SPF 50 (Normal Skin)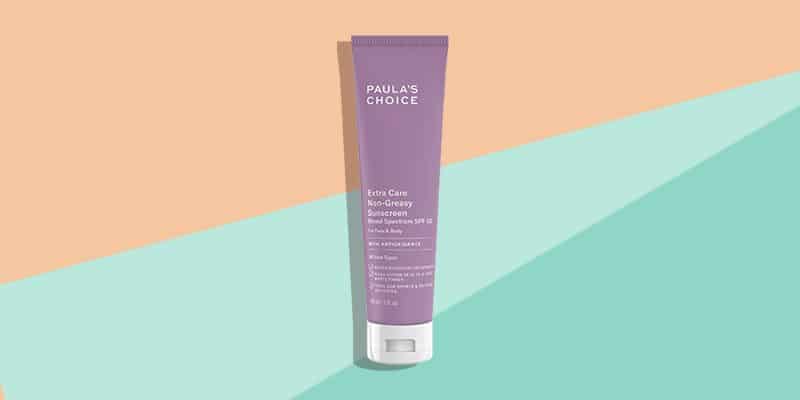 For total body coverage, be sure to consider this broad-spectrum sunscreen product. Because it is resistant to both water and sweat, this sunscreen is a great choice for teenage athletes. This product also features antioxidants with the inclusion of vitamins A, E, and C as well as hydrating aloe for comprehensive protection. The silky formula goes on smoothly and provides a soft matte finish. This sunscreen is suitable for use on the body and on the face.
What About Natural Skincare for Teenage Skin?
While the green movement has a lot of practical benefits, choosing to go natural with your skincare products is not in the best interest of your overall skin health. Natural skin care products might be the rage in some circles but they are gimmicks with no support by science. In fact, most natural and organic skincare products may do more harm than good.
Because these natural products often contain an overload of essential oils and other harmful substances, they can cause more damage to your skin than the proven treatments. Lastly, these labels can also be misleading because the industry has so little regulation.
Additional Teenage Skincare Tips
Skincare Product Tips
Choose the Right Skincare Products: It is impossible to overstate the importance of choosing the right skincare products. It is important to understand that every skin type is unique, and finding the best skincare for teenage skin is easy once you understand your skin type.
Cleanse Regularly: The cornerstone of a clear complexion is regular cleansings. All of the products and treatments in the world will not make a difference if you do not commit to a consistent cleansing routine.
Don't Sleep With Makeup: We have all had days where we just want to fall into bed. Sleeping with makeup still on is one of the worst things that you can do for your complexion. Although it is no substitute for a quality cleanser, a pre-moistened makeup wipe can work in a pinch. It is also important to not share makeup. Sharing makeup products means that you are also sharing the germs that grow on the cosmetics as well as the applicators.
Other Tips
Change Your Pillowcase Regularly: Even with the best cleansing routine, it is possible for hair products and leftover makeup to leave a residue on your pillowcase. These impurities will seep into your skin while you are sleeping and clog pores and lead to breakouts. Changing your pillowcase regularly will help to mitigate this problem.
Keep Your Phone Case Clean: A smartphone screen and case can harbor a ton of germs and bacteria. These impurities transfer to your skin every time that you hold the phone to your ear. Wiping the phone down with an antibacterial wipe on a regular base will keep this grime away from your skin.
Don't Pick Your Skin: While it is tempting to pick at your skin in an effort to remove the pimples, this will only make the problem worse. Your fingertips are home to a host of dirt, bacteria, and other impurities that transfer to your face every time that you touch it. Making a commitment to keeping your fingers off of your face will prevent the introduction of new bacteria to the surface of your skin.
Be Mindful of Haircare Products: While makeup has the worst reputation of being a culprit for acne, you also need to be mindful of the haircare products that you use. Waxes and gels are particularly likely to lead to blemishes because of the acne-causing ingredients. Long bangs can be a problem if they are not kept off of the forehead since this region of the face is susceptible to frequent breakouts. Keeping your hair pulled back, especially when sweating, will help to prevent the problematic hair care products from seeping into the skin and wrecking your complexion.
Get Enough Sleep: Lack of sleep can cause acne. Not getting enough sleep may exacerbate existing skin conditions because of the increased inflammatory response due to elevated levels of cortisol. You should aim to get at least 7-9 hours of sleep per night for maximum skin health.
Summary: Best Skincare Products for Teenage Skin
The Bottom Line
The bottom line is that you cannot fight nature and the power of puberty.
Additionally, teenage skin requires special attention. Therefore finding the best skincare products for teenage skin is essential.
However, with the proper attention to your skin care regimen and the right products, you can work to fight against frequent acne breakouts.
Making the effort now will result in less blemished and scarred skin as you age, making it worth the investment of your time and money.